Huge Discounts on Premium Properties
Nicaragua is facing political challenges, But that is also creating some once in a lifetime real estate opportunities for investors. Check out today's best deals.
Nicaragua has been facing challenges over the last two months.Protests begun by now-reversed social security and health care cuts have spilled over into larger demonstrations At the time of writing those issues are still ongoing. Ideas for early elections have been floated, but there has yet to be an agreement on when exactly they might take place.
In this political climate there has been a related decrease in both tourism numbers and real estate sales. Both tourists and investors are watching for a resolution. While this is certainly a concern, it is also creating huge temporary opportunities in the real estate sector for discerning investors. Many previously high priced properties have come down dramatically. For those who believe in the long term value of Nicaragua there are deals to be had. Here is a sampling of the best
First on the list comes Cloud9. A 6 bedroom AirBnB income property conveniently located in central San Juan Del Sur. Only three blocks from the beach and two blocks from the best bars and restaurants. It comes full turn key, including social media accounts and AirBnB accounts. Run completely remotely by a North American owner from out of the country, with just a single employee handling cleaning, bill payments, and a small portion of check in / check out.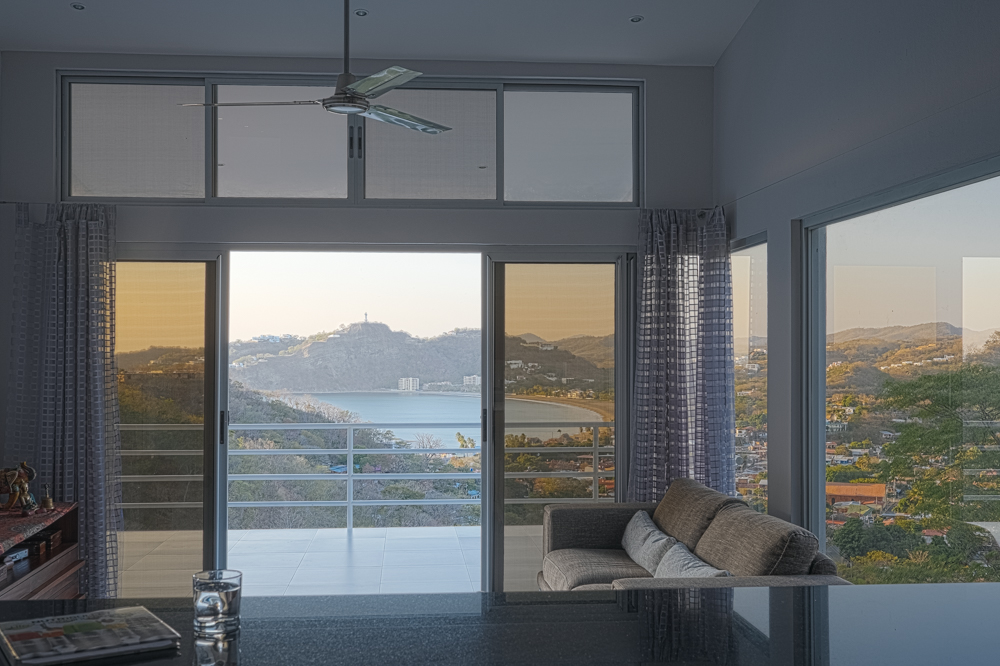 Another huge discount on what may be the most well constructed home in San Juan Del Sur. Casa Cornisa is a 3 bedroom + loft property is walk able to town but far enough from the hustle and bustle to really enjoy the stunning views. Check out the listing here.
Beachfront concession lot reduced by 36%
This true beachfront concession lot has been reduced from $90,000 to $66,000 firm. Walking distance to the eternally popular Magnific Rock and Cafe con Leche, this is the perfect location for beachfront cabanas or a surf camp! It is a concession or permanent lease from the municipality. Feel free to contact me if you want more information on what a concession is. This is one of the most cost effective way to get into a beachfront property anywhere on the planet. See the listing.
This 5 bedroom home in Colinas De Miramar is stunning. Spectacular ocean views, modern design, and fantastic location See the listing and more photos here.
Looking for more info about these properties and more? Reach out by email, phone, Skype or social media on any of the channels below. Have a great day!
Joel Stott-Jess, Century 21 / Nica Life Realty
(+505) 8176 8624
Skype: joel.stott.jess